The Best Frozen Fish to Buy at Walmart
This post may contain affiliate links.
Read my full disclosure
.
It may be controversial to say, but I actually love Walmart. Walmart sells cute, fun clothes, amazing and affordable beauty products (including their Equate beauty products!), and many products made in the U.S.
However, Walmart gets BAD reviews for its frozen fish and salmon. Like…horrible reviews. But I know that many of you live busy lives, and Walmart may be your go-to place to do your weekly shopping for groceries and necessities. If that's the case, here's the best fish to buy at Walmart.
The Best Fish to Buy at Walmart
1. Mahi Mahi Frozen Fish at Walmart
I know I titled this article, "the best frozen fish" to buy at Walmart, but it's probably best to buy your frozen fish elsewhere.
If you insist, see if your local Walmart sells the Premium brand Mahi Mahi fillets.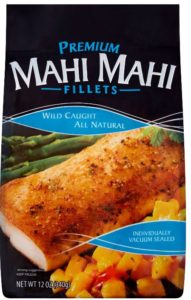 I haven't had it myself, but it looks like a safe bet.
2. Salmon at Walmart from Wild Planet
If you want to buy salmon for your family, stick to the Wild Planet Wild Alaska Sockey Salmon in a 6 ounce can.
3. Canned Tuna in Water from Walmart
You shouldn't have tuna every day due to its relatively high mercury, but tuna 1-2 times a week is a healthy choice. Mix with mustard or low-calorie mayonnaise, and you can make affordable, quick and easy, and healthy! sandwiches for the entire family for lunch.
4. Boneless, Skinless Sardines from Walmart
If you haven't had sardines before, I recommend you give them a try. Just make sure to buy the boneless and skinless sardines!
Stick to the Season Brand sardines or the Skinless & Boneless King Oscar sardines in olive oil.
Season Brand Sardines: Buy here.
King Oscar Sardines: Buy here.
5. Wild Mackerel from Walmart
Walmart sells skinless, boneless mackerel in virgin olive oil by King Oscar, Season, Wild Planet, and Cole's. Canned mackerel from any of these brands will be a healthy, safe choice.
6. Solid White Albacore at Walmart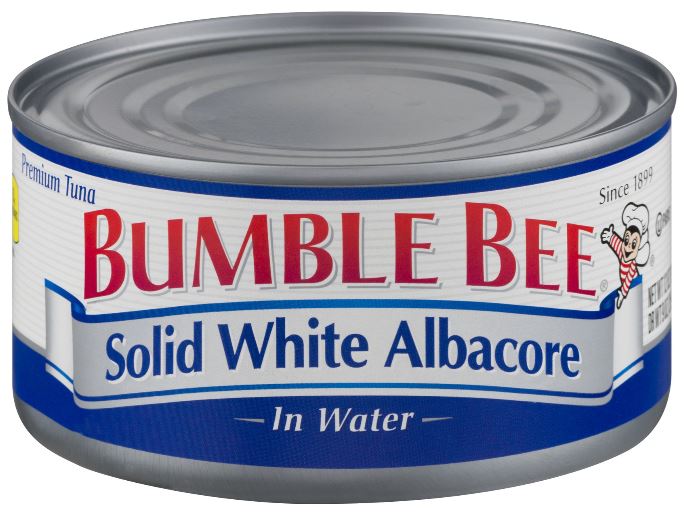 Similar to tuna, solid white albacore in water is a SUPER HEALTHY lunch choice. You can buy a HUGE 12 oz. can for about $4.00 online.
Grocery Stores that Sell Frozen Fish
If you want to buy frozen fish for you or your family, check out Trader Joe's and Kroger. Both sell frozen salmon patties and salmon burgers that are delicious!
Check out this YouTube video (and please subscribe!) to discover healthy foods to buy at Kroger for quick and easy lunches.
Cheers to staying healthy!
Chrissy from The Jeans Fit (just a girl who is passionate about health, healthy eating, nutrition, fitness, and finding cute fitness clothes and apparel!)