10 Satisfying Whole Foods Snacks with No Sugar
This post may contain affiliate links.
Read my full disclosure
.
Whole Foods Snacks No Sugar
Whether you want to eat healthy on the go, start a Keto-friendly diet, or simply cut out sugar – a healthy snack without added sugars (both real sugar or fake sugar) is a wise choice.
If you like to shop at Whole Foods (I do because I love the free delivery!) then here are 10 great snacks to check out.
The 10 Best Snacks at Whole Foods: No Sugar Added
Here are 10 awesome snacks at Whole Foods with no sugar.
1. EPIC Sugar Free Bacon Bars
I'm a big fan of EPIC bars over beef jerky because they are lower in sugar. The EPIC sugar free bacon bars have absolutely zero sugar. Great for keto diets.
Another option is the Beef Sea Salt & Pepper Bar.
Nutritional Information
130 calories
8 grams of fat
0 grams of sugar
11 grams of protein
2. Kale Chips
Check out kale chips if you love salty snacks.
A bag of the Brads Raw kale chips only has 180 calories, 8 grams of protein, and only 2 grams of sugar.
3. Almonds
This chocolate flavored protein powder is vegan and gluten free. If you want a protein powder with vegetables and fruits, a delicious chocolate flavor, fiber (3 grams), and
Almonds have healthy fats, 4 grams of fiber, and 6 grams of protein per serving. Get a plastic bag and throw a handful of almonds in it for a healthy snack.
4. Simple Mills Almond Flour Crackers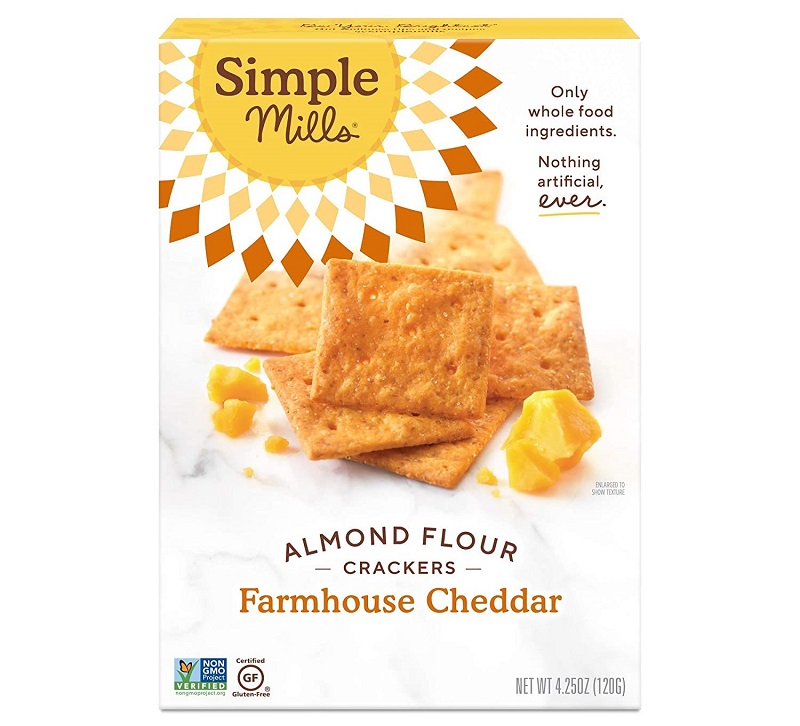 With less than 1 gram of sugar per serving these crackers are great for people who love Cheez-Its!
These grain-free, sugar-free crackers are "addictive" according to one reviewer.
5. Prosciutto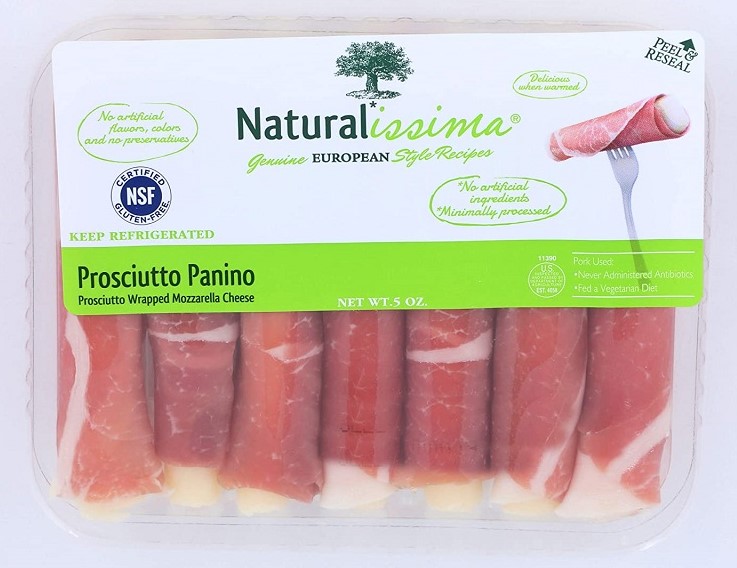 Prosciutto is keto friendly with zero grams of sugar. They are a great snack and handy to have in the house for hosting guests.
6. String Cheese
Remember string cheese as a kid? String cheese packs 6 grams of protein, zero grams of sugar, and under 100 calories.
7. Coconut Chips
Coconut chips are vegan, gluten free, and paleo friendly. These Dang Keto toasted coconut chips have n no sugar added and get pretty good reviews at Whole Foods.
8. EPIC Pork Rinds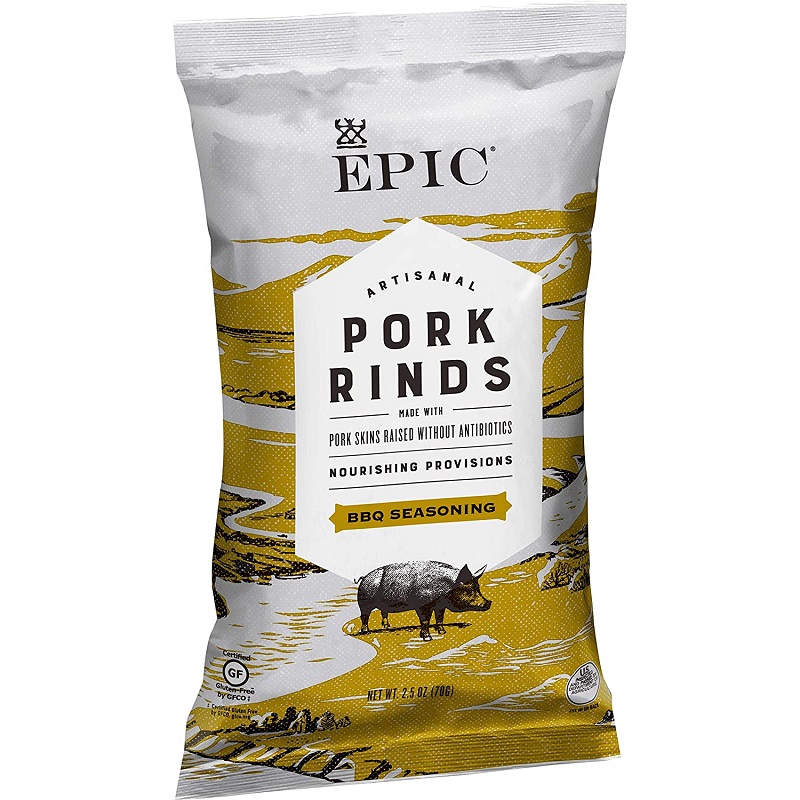 Pork rinds are SUPER keto friendly. With 80 calories per serving, you'll get 8 grams of protein and a fun, tasty snack!
9. Skinny Pop Popcorn with Sea Salt
The Skinny Pop popcorn is gluten free, dairy free, peanut free, and sugar free! Popcorn is a great mid-afternoon or night-time snack for sale at Whole Foods.
10. Blue Diamond Almond Cracker Crisps
These almond cracker crisps are so yummy! This healthy snack has zero sugar and just the right amount of salt for a tasty treat.
Tips for Shopping for Whole Foods Snacks No Sugar
Watch out for fake sugars!
Sucralose, erythritol, and Stevia are frequently added.
Look at fiber count.
Most sugar-free snacks are protein based, which means they are typically low in fiber. Make sure to eat vegetables and other foods with fiber in it.
Be careful with saturated fat.
Healthy fat (unsaturated fat) is good for you. But be careful about saturated fat. It's the unhealthy kind that you want to avoid.
Connect with The Jeans Fit!
Please follow The Jeans Fit on Facebook and YouTube!
Chrissy from The Jeans Fit
Athletic Fashion for Women by Very Easy Makeup
Also, check out the sister blog for The Jeans Fit – Very Easy Makeup!
(This post may contain affiliate links. View the disclosure here.)