Want a Cheap Tennis Skirt? Check Out These 4 Tennis Skirt Apparel Brands
This post may contain affiliate links.
Read my full disclosure
.
4 Super Cheap Tennis Skirts!
I picked up tennis in 2018, which means I needed to buy tennis skirts. I learned that tennis is a very "fashionable" sport (according to the man at I Play Tennis), so it's important to look good when you are out on the tennis courts. Plus, who doesn't love an excuse to buy new and cute athletic wear?
Lucky for me, I discovered four amazing tennis skirt brands at a second-hand store while visiting family in Rhode Island. I'm sure that Nike, Adidas, Lululemon, Under Armour, and Zella have fantastic tennis skirts; I just don't own any tennis skirts by those tennis apparel brands. Below are the four tennis skirts I own, and lucky for you – they are affordable and cheap!
The 4 Cheap Tennis Skirt Apparel Brands I'm Loving Now
1. Jockey Tennis Skirt – A Super Cheap Tennis Skirt for Women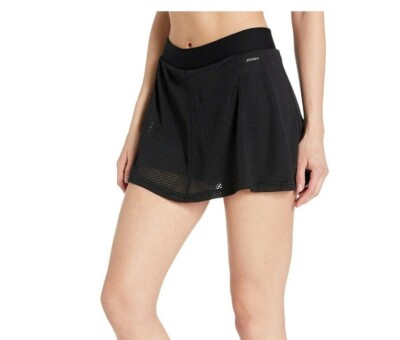 I own a Jockey tennis skirt similar to the one featured above. Unfortunately, Jockey is a hard brand to find. I'd recommend searching for a Jockey tennis skirt online at Kohl's or JC Penny. Poshmark is also a great place to find cheap tennis skirts. I found quite a few Jockey tennis skirts for only $10-$15 on Poshmark. The ones I found online at Kohl's and JC Penny were only $20.
Below is the image of the Jockey tennis skirt I own. I wear a size medium. You may be able to find it on eBay too!
2. KYODAN Tennis Skirt – A Fun, Flirty Tennis Skirt for Women
I love my KYODAN tennis skirt. I get compliments when I wear it, probably because it has just the right amount of flair and ruffle to make it feminine.
Like Jockey, KYODAN is a hard brand to find. You'll have the best luck on eBay, Poshmark or at TJ Maxx.
I found lots of cute KYODAN tennis skirts on eBay for around $15. Check them out here.
I own the KYODAN tennis skirt in a medium, but would prefer a size small.
3. The North Face – An Unexpected Tennis Skirt Apparel Brand
The North Face sells tennis skirts. Who knew?! I own the tennis skirt featured above in a size small. It's out of stock, but Amazon sells a very similar tennis skirt. Check out eBay and Poshmark too for cheap tennis skirts. The tennis skirt I own by The North Face is called the "flight series." You may find yourself a deal on a cheap tennis skirt if you google, "North Face tennis skirt flight series."
I did a search this morning and found the EXACT tennis skirt I own in pink. So cute!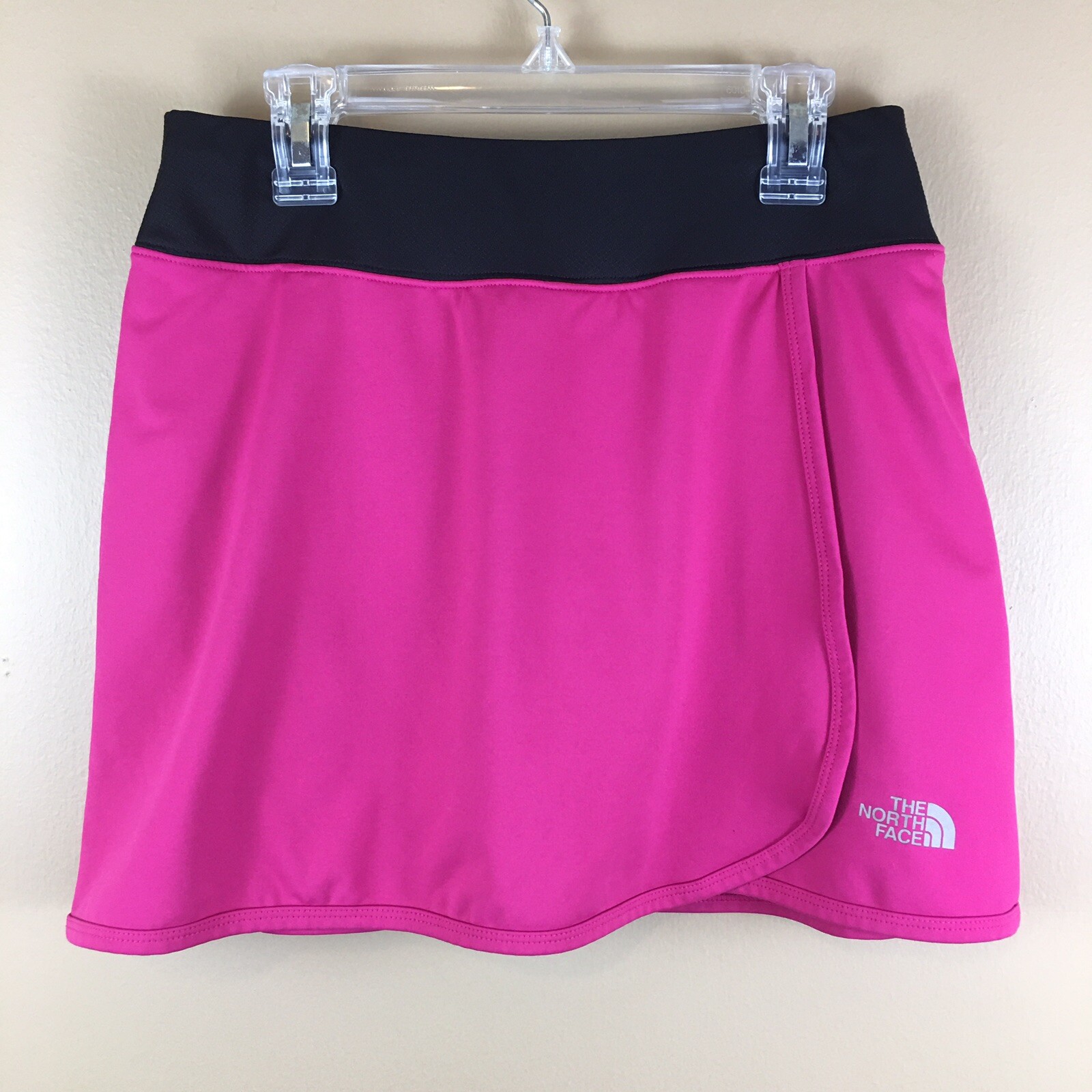 4. Fabletics – The New Fitness Apparel Brand I'm Loving that Sells Tennis Skirts
View Similar Tennis Skirt on Amazon
I own the Lorraine tennis skirt by Fabletics in a size medium. Unfortunately, it is currently out of stock. I'd recommending searching for "Lorraine skirt Fabletics" on eBay and Poshmark and see what you can find. I did title this article, "cheap tennis skirts" after all. And for me, cheap means under $20, which may mean you need to buy gently worn athletic skirts.
Right now, eBay has the Lorraine tennis skirt by Fabletics on eBay for $15-20. What a find!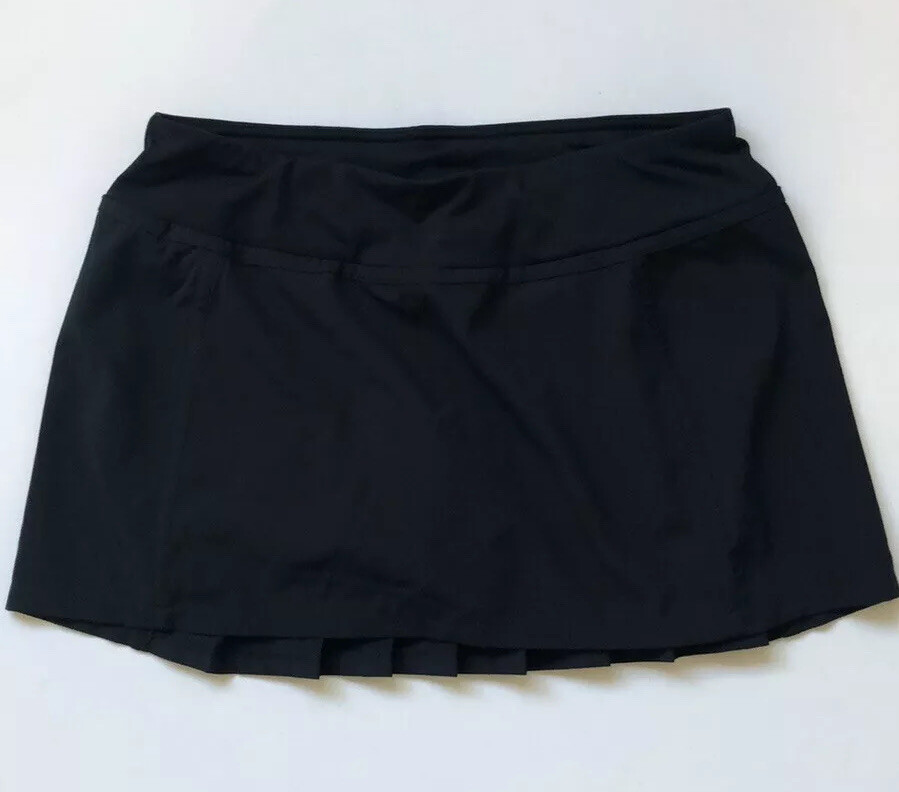 Want More Fitness Apparel Deals?
Want to find more great deals on tennis outfits, athleisure, and fitness apparel?
Subscribe to my blog to get notified when new articles are posted and like my Facebook page.
Also, check out the Very Easy Makeup YouTube channel for more fashion reviews!
(This post may contain affiliate links. Read my full disclosure here.)