The Best Protein Powder at Whole Foods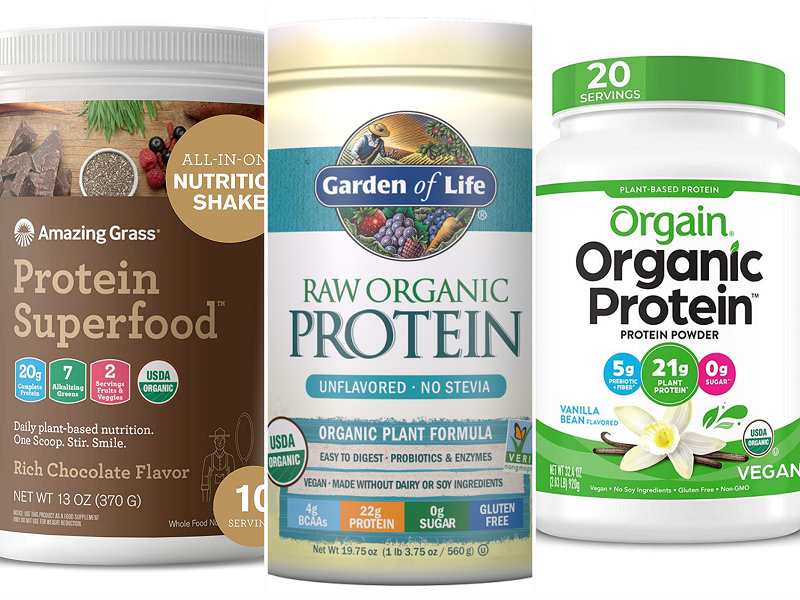 The Best Protein Powder at Whole Foods
Whether you want to lose weight, build muscle, or simply find a good protein powder to add to your morning smoothie – then you need a GOOD protein powder.
If you like to shop at Whole Foods (I do because I love the free delivery!) then you need to know what the BEST protein powder is at Whole Foods.
The 3 Best Protein Powders at Whole Foods
Here are the three best protein powders at Whole Foods, including the BEST protein powder.
1. The Best Healthy Protein Powder at Whole Foods: Garden of Life Raw Organic Protein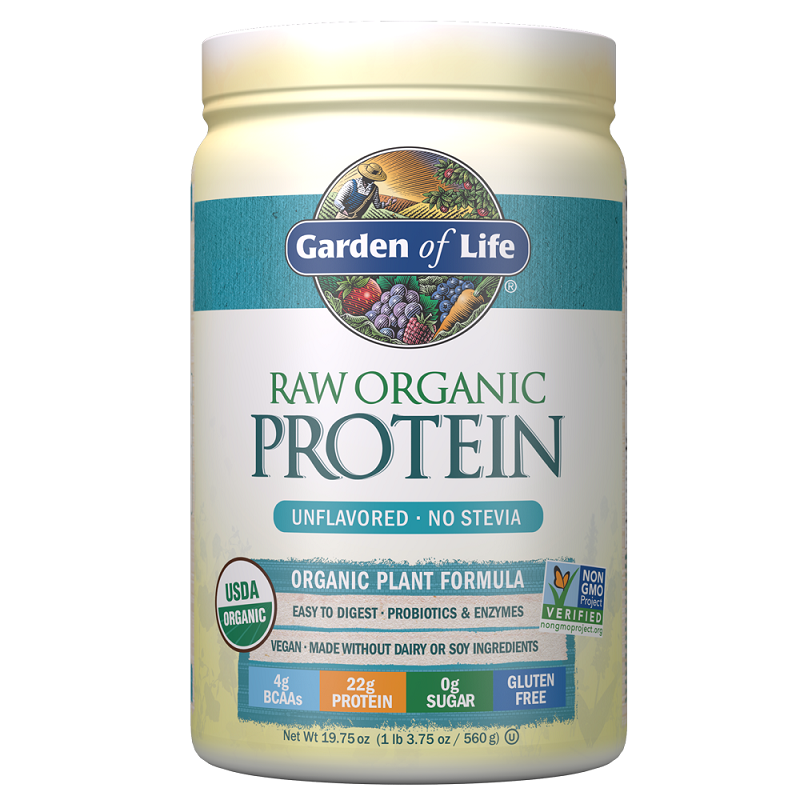 My personal pick for the BEST protein powder at Whole Foods is the Garden of Life Raw Organic Protein Unflavored Powder.
The main reason for choosing this protein powder? It doesn't have Stevia or Sucralose in it. I avoid fake sugar at ALL costs, even if it comes from a plant.
In my opinion, fake sugars completely mess up my cravings, make me hungrier, cause bad gas, and cause bloating. All bad things if you want a flat stomach!
Nutritional Information
110 calories per scoop
2.5 g of fat
1 gram of fiber
0 grams of sugar
22 grams of protein
If you are okay with sucralose, check out the Garden of Life Vanilla flavored protein powder. It tastes great in smoothies!
Garden of Life Protein Powder in Vanilla
2. The Best Tasting Protein Powder at Whole Foods: Orgain Organic Plant Based Protein Powder
If you are okay with stevia extract and erythritol (fake sugars), go with the Orgain Organic Plant Based Protein Powder.
The reviews online are iffy, but I bought this protein powder online from Whole Foods and liked it.
3. Best All in One Chocolate Shake at Whole Foods: Amazing Grass Protein Superfood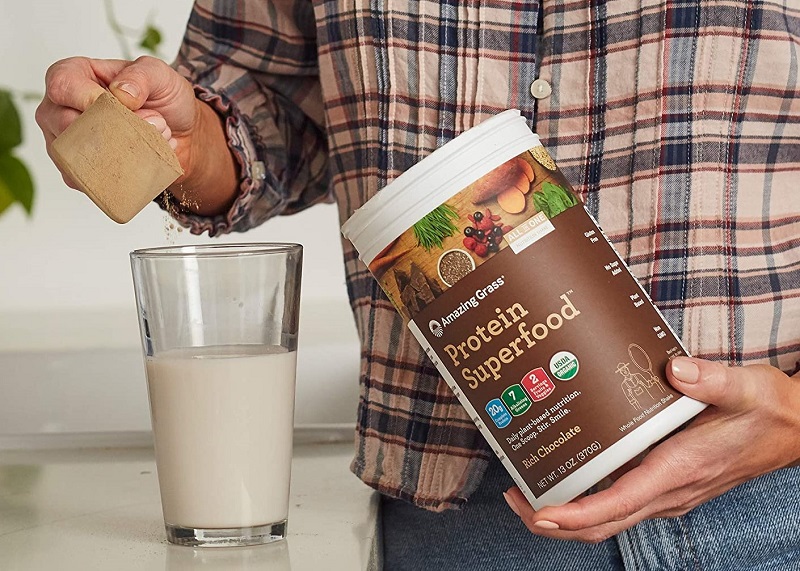 This chocolate flavored protein powder is vegan and gluten free. If you want a protein powder with vegetables and fruits, a delicious chocolate flavor, fiber (3 grams), and protein (20 grams), then this should be your go-to.
If you are in a hurry for a quick and easy lunch that is under 400 calories, add this protein powder to the blender with a banana with ice-cubes.
Connect with The Jeans Fit!
Please follow The Jeans Fit on Facebook and YouTube!
Chrissy from The Jeans Fit
Athletic Fashion for Women by Very Easy Makeup
Also, check out the sister blog for The Jeans Fit – Very Easy Makeup!
(This post may contain affiliate links. View the disclosure here.)